Made in USA
May 2021
BMW's Made in Spartanburg, South Carolina, USA.
Back in 1992 BMW Group made the announcement that it would build its first full BMW manufacturing facility outside Europe. When BMW Group made the announcement on June 23, 1992, the company pledged an investment of $600 million and employ 2,000 team members by 2000. BMW Group's pledge to build in SC would also attract at least nice additional suppliers to the state of South Carolina.
BMW Group was able to produce its first car in less than two years from when it first broke ground. This made BMW Spartanburg, SC one of the fastest factory start-ups in Automotive history at the time.

Over 25 years later, BMW Group has invested over $11 billion, yep that's billions, and overgone five major and a handful of minor expansion. In 2017 the sixth major expansion was announced. At the time it was announced the BMW Group would invest $600 million in manufacturing infrastructure changes for the Spartanburg plant to facilitate the production of BMW's X SAV (what BMW calls SUV's) line of vehicles.
Since Spartanburg started production in 1994 BMW Group plant has produced over 5 million vehicles. During peak production, BMW is capable of making 1,500 or more BMWs per day with approximately 70% of vehicles produced exported around the world. This means X5 and X5 M made in the USA are driven in Europe, X3 and X3 M are driven in Latin America, X7 made in the US South are driven in all across Asia. BMW also makes the BMW X4, X4 M, X6, and X6 M Sports Activity Coupes are also made in the USA and shipped around the US, Canada, and the rest of the globe.
Click here to learn more about BMW Group Spartanburg…
Creating Jobs and Supporting Local Communities.
BMW Group Spartanburg, SC plant supports more than 11,000jobs on location with over 40 direct Tier I suppliers and approximately 300 various supplies all over the USA, not just in South Carolina.
BMW now produces SAV's and cars here in South Carolina not just for the USA market, but ships SAV's built here in the USA all over the world. As the SAV market demand grows around the world this means more employment opportunities for US workers. As more cars are produced this means more local, state, federal taxes paid that help fund local education, local first responders, and local public work efforts.
Click here to learn more about BMW Group Spartanburg…

---
Zentrum Museum
BMW has a must-see museum and offers plant tours, available on limited availability. If you are looking for a road trip in your BMW we would recommend looking into stopping at BMW Zentrum.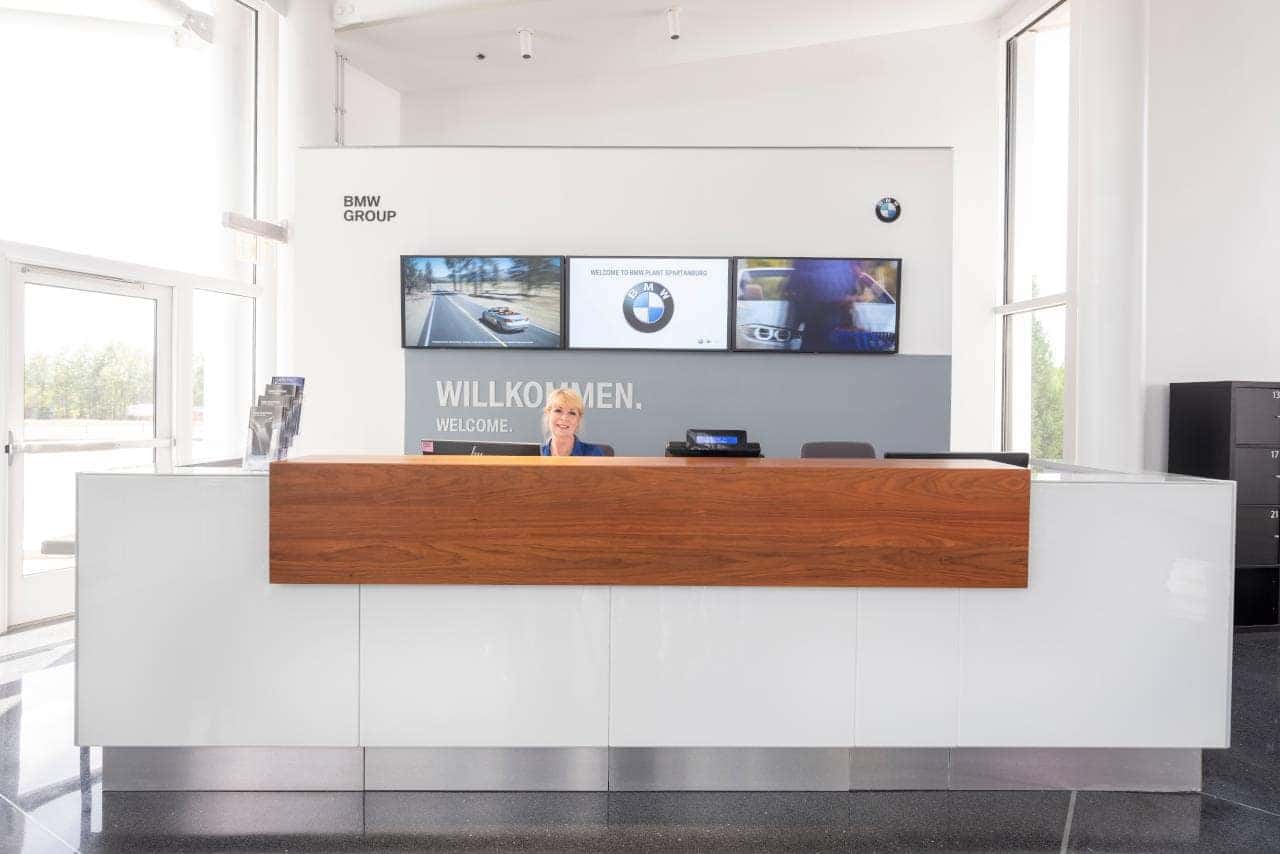 Zentrum Museum Guidelines
Vehicle exhibits will be on display. For the protection of all guests, vehicle doors will remain locked.
The BMW Boutique will be open.
Groups (in the same family) no larger than 10 are allowed.
Social Distancing and limited guest capacity will be enforced.
All visitors, as well as BMW Zentrum staff, will be required to wear face coverings while in the facility. Complimentary face masks will be provided for those that don't have one upon arrival.
If you are immune-compromised or have other medical conditions that prevent you from wearing a mask, please visit us at a time in the future when masks are not required.
The Isetta Café will be open with limited items beginning Monday, May 3.
Public events and museum rentals remain unavailable until further notice.
Click here to learn more about Zentrum
Click here to learn how to book a tour at Zentrum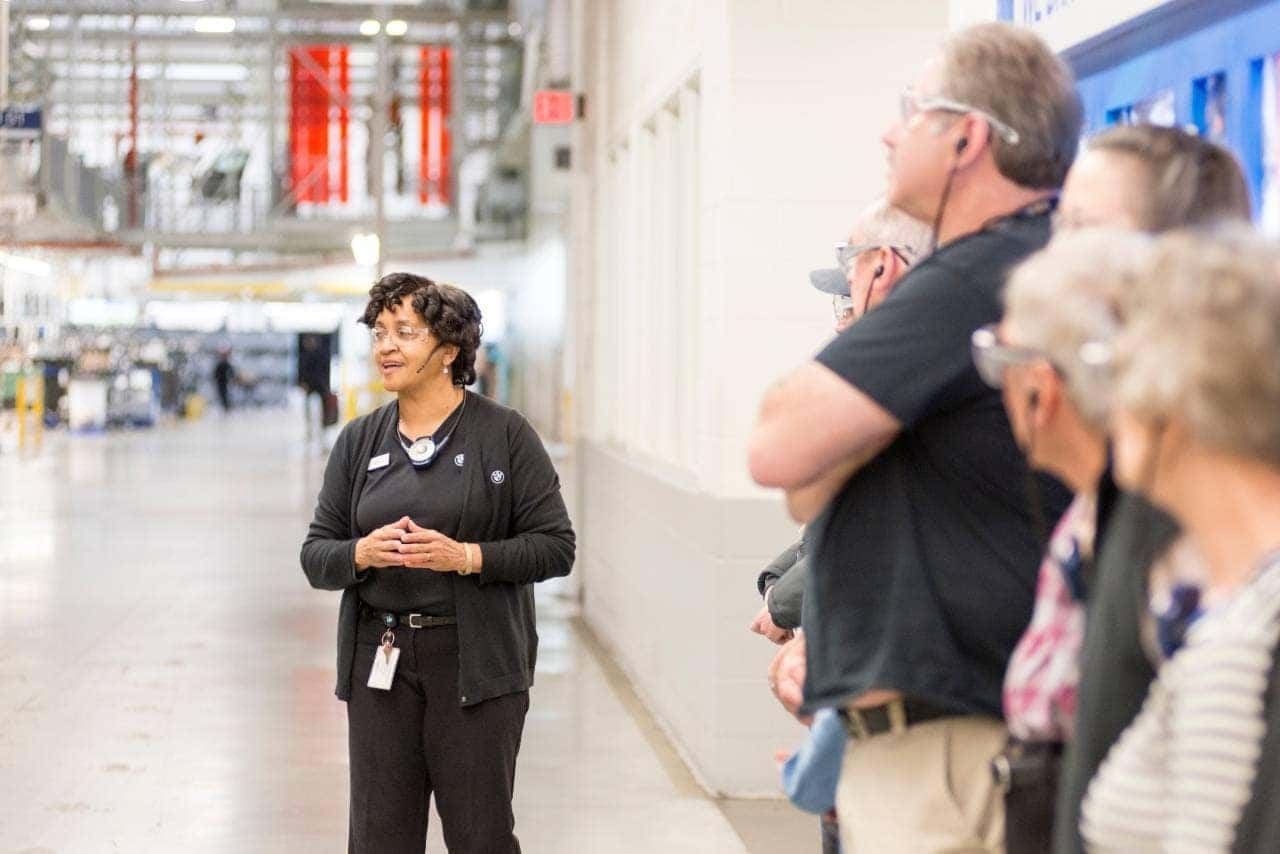 2021 ZENTRUM AND PLANT CLOSINGS.
1/1 New Year's Day
1/4 Closed
1/18 Martin Luther King Jr. Day
4/2 Good Friday
5/10 Closed
5/31 Memorial Day
7/5 Independence Day
9/6 Labor Day
11/25-26 Thanksgiving Holiday
12/24-12/31 Christmas Holiday
Closure dates are subject to change at any time without notice. Please check directly with Zentrum for the most up-to-date information.
For information call 1-888-tourBMW (868-7269)
To schedule a tour, REGISTER ONLINE
Call 1-888-tourBMW(868-7269).
Visitors parking is located beside the Zentrum Museum. Please follow the signs. Plant visitors should proceed to the security booth near the turnstiles. Security will help direct you to the Visitors Lobby. Once in the lobby, you will need to provide the receptionist with your name and the person you are meeting. The receptionist will contact the appropriate contact.